Shadowing Program Offers Policymakers a Window into Principalship
Communicator
November 2014, Volume 38, Issue 3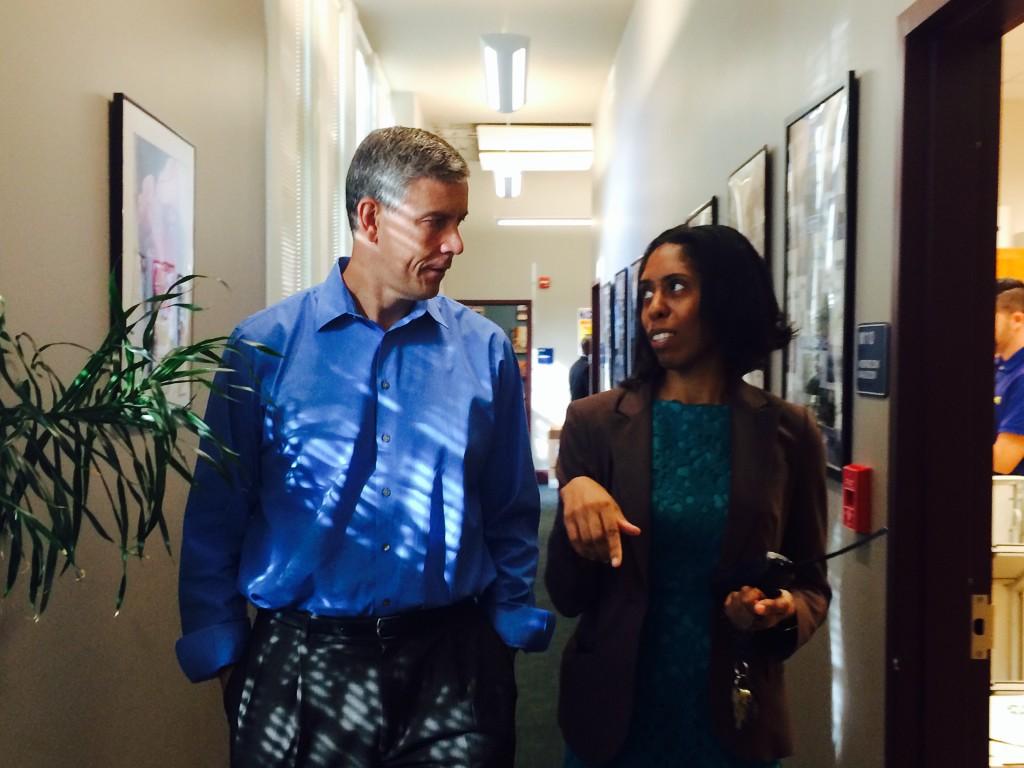 During the last week of October, nearly 50 Department of Education officials walked in principals' shoes for the annual Principal Shadowing Day.
The joint initiative from NAESP, NASSP, and the Department of Education brought policymakers to D.C., Virginia, and Maryland schools for a peek into principals' daily tasks and challenges. Shadow visits culminated in an October 30 briefing at the Department of Education, where principals and policymakers swapped takeaways and offered feedback to Secretary of Education Arne Duncan.
At the briefing, Sharif El-Mekki, one of the Department's Principal Ambassador Fellows, called the visits "a window" for officials.
"Principals, [during these visits], you got a mirror," he said, "to show your world to people dedicated to supporting students."
The visits and the briefing shed light on the many roles of the principal, with Department officials reporting that they saw the "loneliness" of the principalship and the principal's key responsibility in setting school culture. Principals and policymakers discussed the key hurdles school leaders face (including managing student attendance and behavior, and juggling administrative tasks and instructional leadership), and wrote feedback for the Secretary of Education. Duncan (pictured above touring Eastern High School with principal Rachel Skerritt) called this feedback invaluable.
"We [the Department] are in a support role," he said. "The stars of this show really are teachers and principals."
Duncan encouraged principals to consider how they share the good work they are doing. To "uplift public education," he said, educators and policymakers have to collectively consider how to tell positive stories, whether it's through blog posts or social media. Those vehicles—and visits like these—give outside audiences a peek into the realities of the principalship.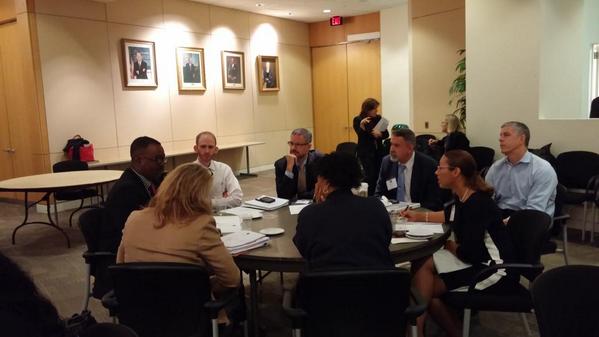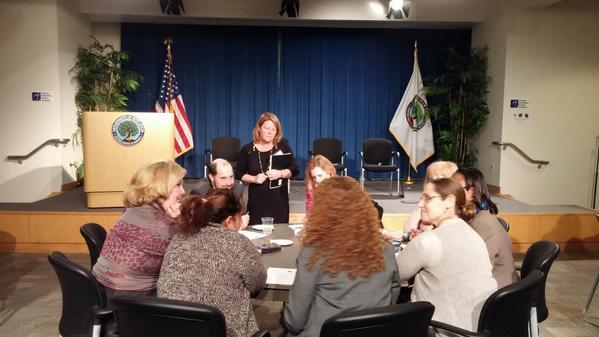 Principals debrief with Secretary of Education Arne Duncan (top) and Principal Ambassador Fellow Jill Levine (bottom).
—
Copyright © 2014. National Association of Elementary School Principals. No part of the articles in NAESP magazines, newsletters, or website may be reproduced in any medium without the permission of the National Association of Elementary School Principals. For more information, view NAESP's reprint policy