Welcome to Conference News Online for the 2013 NAESP Annual Conference & Expo! Check back frequently to stay informed about all the latest from Baltimore with articles, blog posts, tweets, and photos from attendees.
Top Stories
Dawn Hochsprung Honored with NAESP's Distinguished Service Award
NAESP celebrates the life of the Sandy Hook Elementary principal who made the ultimate sacrifice for her students.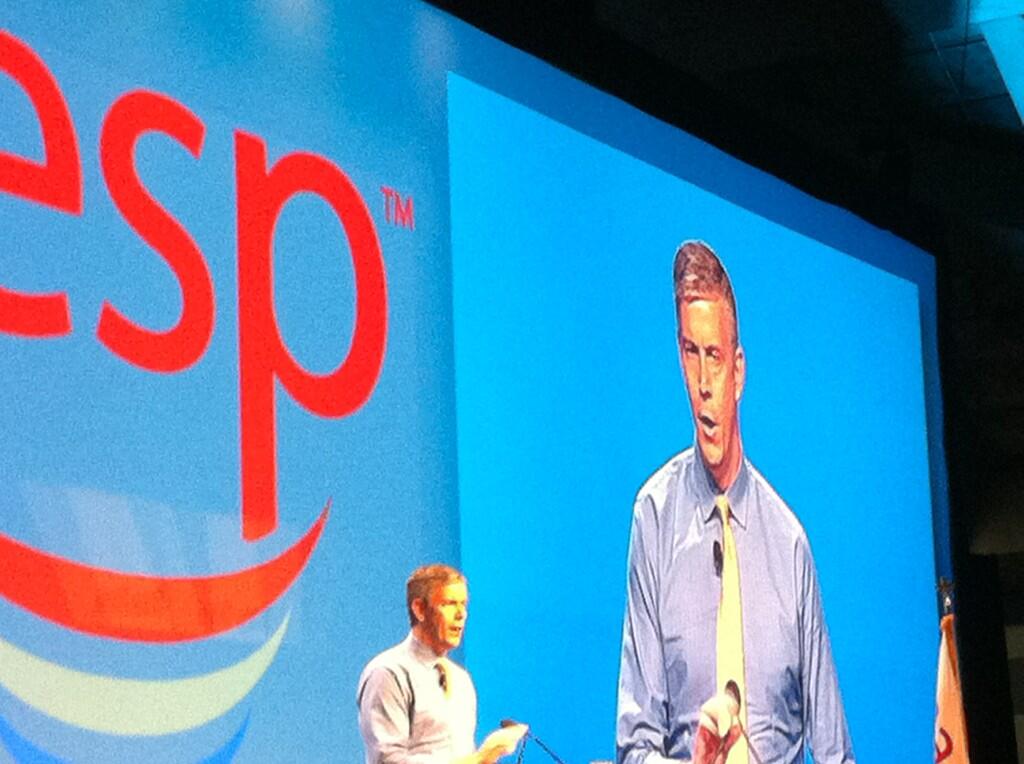 Duncan: Principal Leadership, School Safety Are Priorities
Secretary of Education Arne Duncan thanked principals during the Opening General Session.
Freeman Hrabowski Calls on Principals to Create "Culture of Support"
The first step to making students successful, said the Opening General Session speaker, is to believe in them.
Strive Toward the Best Teaching

Implement five strategies from Todd Whitaker to help your teachers be their best.
Rediscover Your Calling—And Support Your Teachers in Theirs
Adam Sáenz closes the conference with stories about the power of educators.
Conference News Online Articles by Day
Blog Posts
The ABCs of the NAESP Conference
In Baltimore, blogger Kimberlyn Pratesi found affirmation, collaboration, and so much more.
Networking and the Digital Difference
Conference networking has come a long way over the years.
Presenters Challenge Principals to Build Strong Relationships
One theme from Thursday's conference sessions? Relationships matter.
Different Jerseys, Same Team
Despite friendly trash-talk at Jeans & Jerseys, when it comes to educating children, principals are all on the same team.
Meet Conference Blogger Kimberlyn Pratesi
Maryland principal Kimberlyn Pratesi shares what's on her must-learn list for the 2013 conference.
Media Coverage
"Visiting Principals Pitch In to Rebuild Greektown Playground." WJZ-CBS, July 10.
New playground offers inclusive features for disabled students.
"Principals Help Build Build City School New Playground." WBAL-NBC, July 10.
New playground offers inclusive features for disabled students.
"Nation's Principals Build Playground for Baltimore School." Baltimore Sun, July 10.
School leaders from across the country took to John Ruhrah Elementary's yard Wednesday, building a new playground.
"On Common Core, Principals Told to Let Go and Embrace Tech." Education Week, July 11.
Professional developer Alan November talked to school leaders about the Common Core State Standards and educational technology.
"Education Secretary Touts Common Core at Baltimore Conference." WBAL-NBC, July 11.
Some of the nation's principals got a pep talk from the education secretary on a variety of topics, including Common Core.
"Duncan to Principals: Shouldn't Have to Sacrifice Your Lives for Job." Education Week, July 12.
Frustration with Congress was a major theme in Duncan's brief remarks and the question-and-answer session that followed with NAESP Executive Director Gail Connelly.
"Principals Step Outside the Office, Build Playground in Greektown." Baltimore Guide, July 17.
NAESP chose Baltimore as the location for its annual conference, and the association chose John Ruhrah School as the beneficiary of its annual Community Service Day.
---
Copyright © National Association of Elementary School Principals. No part of the articles in NAESP magazines, newsletters, or Web site may be reproduced in any medium without the permission of the National Association of Elementary School Principals. For more information, view NAESP's reprint policy.